Beobank and Boondoggle launch campaign their way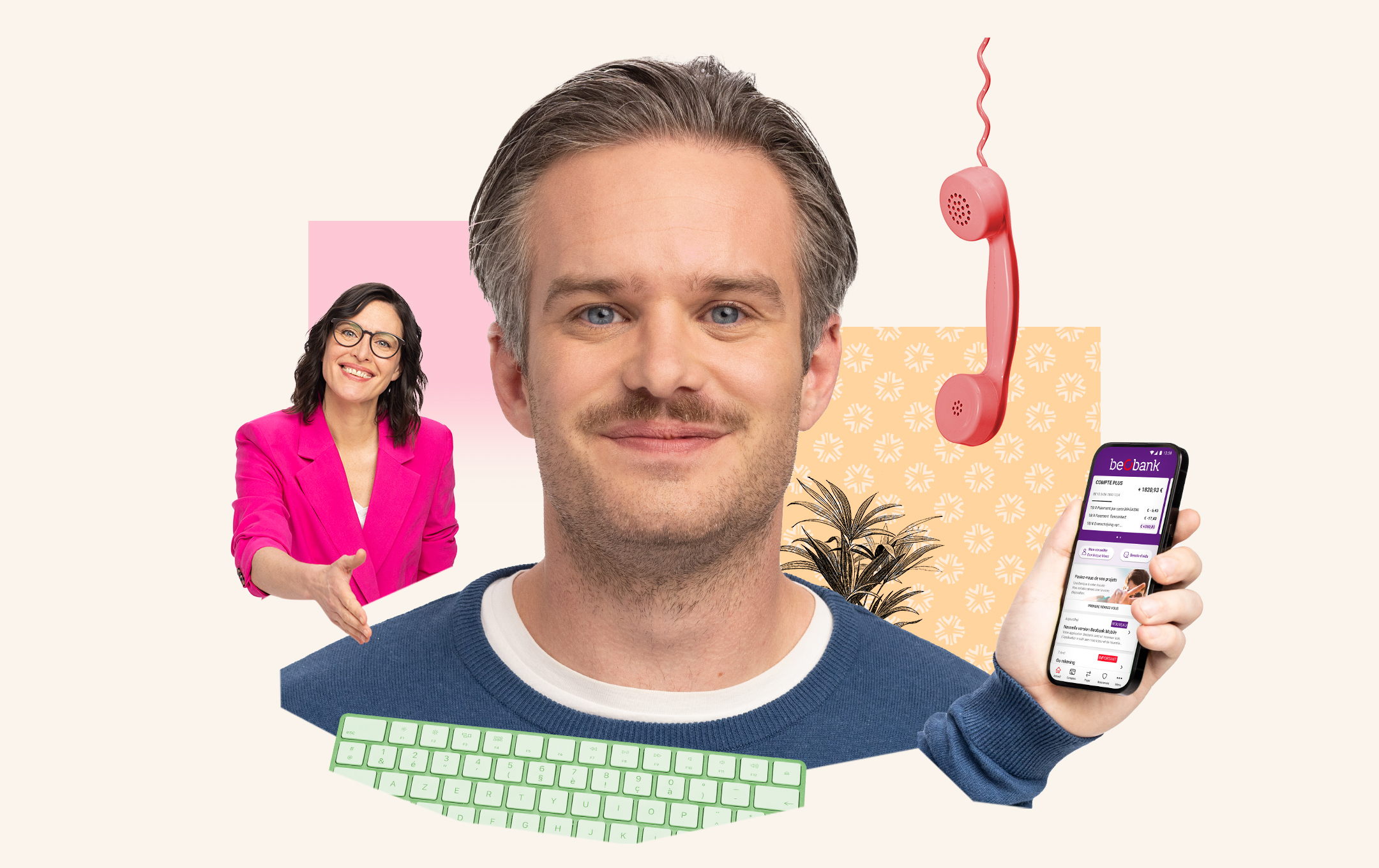 Bankier op jouw manier ("Bank your way"). With this slogan, Beobank and Boondoggle are launching their new campaign around the theme of accessibility. The campaign is in line with the new graphic style recently implemented by the brand, and shows all the possibilities to manage your finances and contact your financial advisor. The emphasis is on the fact that everyone can manage their banking how they want, in their own way.
To confirm its role as a challenger, Beobank constantly adapts its range of services and accessibility to the needs, lifestyle and rhythm of its customers. The bank does this by offering effective digital solutions, but without losing sight of the human approach, which is becoming increasingly rare in banking today. Customers can choose from an intuitive app, an efficient chatbot, a comprehensive website and personal contact with their advisor, whether by phone, video call or face to face at a Beobank branch. This way, the bank helps all its customers move forward the way they want.
The campaign, which has an online and offline presence, will be shown through (D)OOH, radio and POS, social media in OLV, OLA and through native ads and bannering.
Beobank A2 Aware OLA Theo NL 20s Def.wav
WAV - 3.7 Mb
Download
Beobank A4 Aware OLA Clara NL 20s Def.wav
WAV - 3.7 Mb
Download
Credits:
Client team: Valérie Lahaut, Sophie Waucampt, Annelies Van Boxel ​
​Account team: Sofie Jossart, Charlotte Urbain ​
​Strategy: Stijn Cox, Franky Willekens ​
​Creative Director: Sven Nijs ​
​Creative team: Fred Van Hoof & Benoit Menetret ​
​Long copy: Lesley Dewilde ​
​Motion design: Dorien Bradt ​
​Design: Stefaan De Vos
​Planning: Karine Uytterhoeven ​
​Producer Boondoggle: Bérengère Lurquin ​
​Production: Jekyll n' Hyde ​
​Sound: Cobra ​
​Photographer: Fred Labeye