Boondoggle CX and the University of Antwerp help future students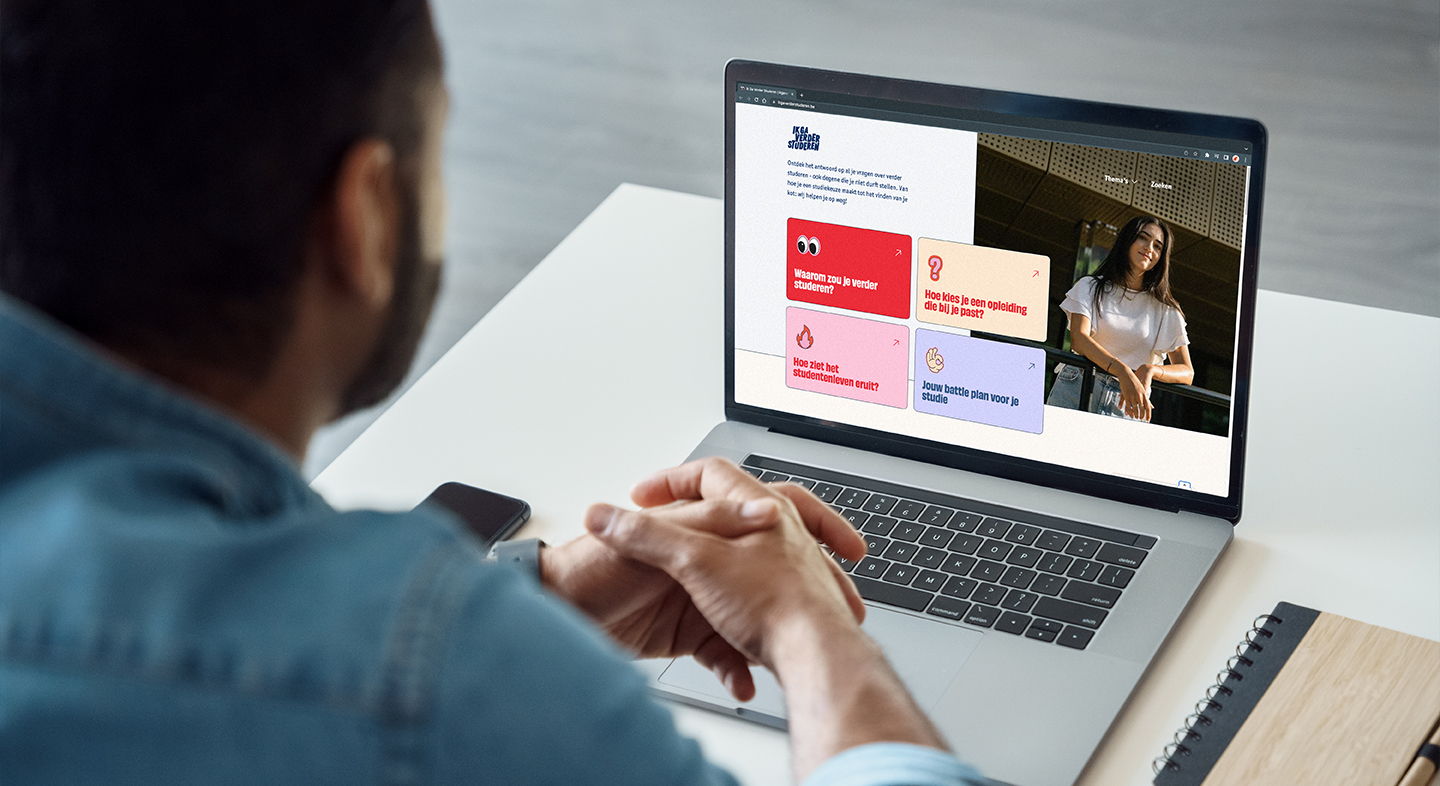 Future students definitely have a lot of questions: how to find a suitable study programme or a good student dorm, how to study at university or college, ... The leap to higher education is quite big, which is why Boondoggle CX designed the online platform ikgaverderstuderen.be for the University of Antwerp.
Students and experts of the University of Antwerp answer the most important questions young people might have. Thanks to their input, future students can start their new school career fully prepared.
Boondoggle CX was responsible for the ideation, UX/UI development, front-end development (Next.js & Tailwind CSS), the CMS set-up (Directus) with data model, the back-end implementation and training & support for the webmasters. Hartstikke provided the UI style guide, interviews with students and experts, copy, illustrations, photos and videos.