Boondoggle develops Employer Branding campaign for Beobank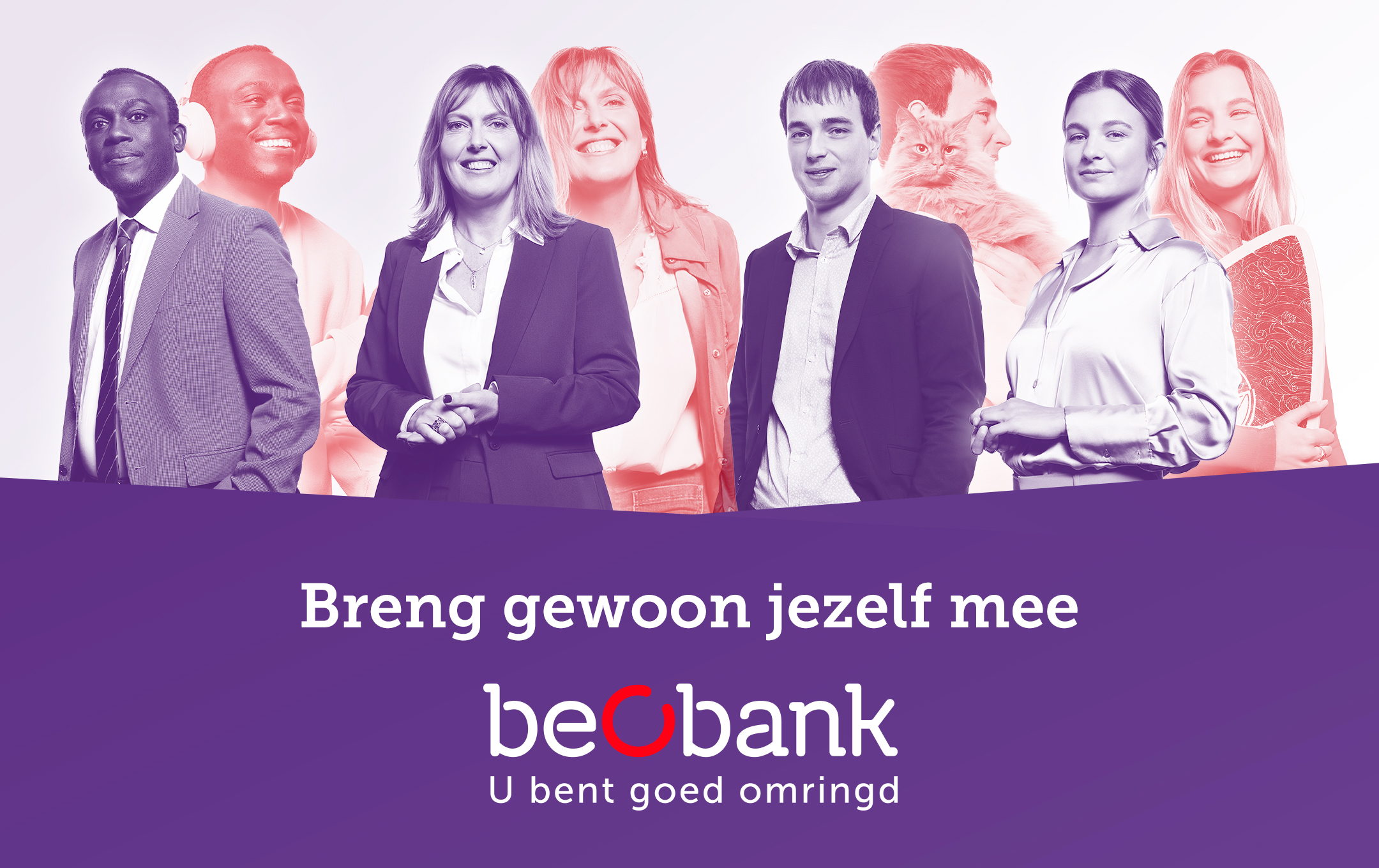 To market Beobank as an attractive employer where you can truly be yourself, Boondoggle and the Beobank team developed the "Breng gerust jezelf mee" campaign ("Just take yourself with you").
Beobank employees were invited to contribute to the campaign without obligation. Dozens of hours of interviews showed how they stand in life, what they find important, what they get satisfaction from, and how Beobank as an employer fits in with that. Ultimately, a face, a name and a story could be pasted onto each of Beobank's values (humanity, simplicity, positivity and performance). These were then shared within the bank and its branches, and through various videos, digital posters, banners and posts on the intranet and social media.
With this campaign, Beobank illustrates that you can be yourself and that the bank is committed to doing its utmost to create an environment that suits your personal situation and ambitions.
In print, a purple and a red portrait of the same person overlap. This illustrates that the two are inseparable and each employee also takes himself or herself to work every day. In the videos, fragments from private life and fragments at work reinforce each other, revealing the perfect match between Beobank's values and those of its employees.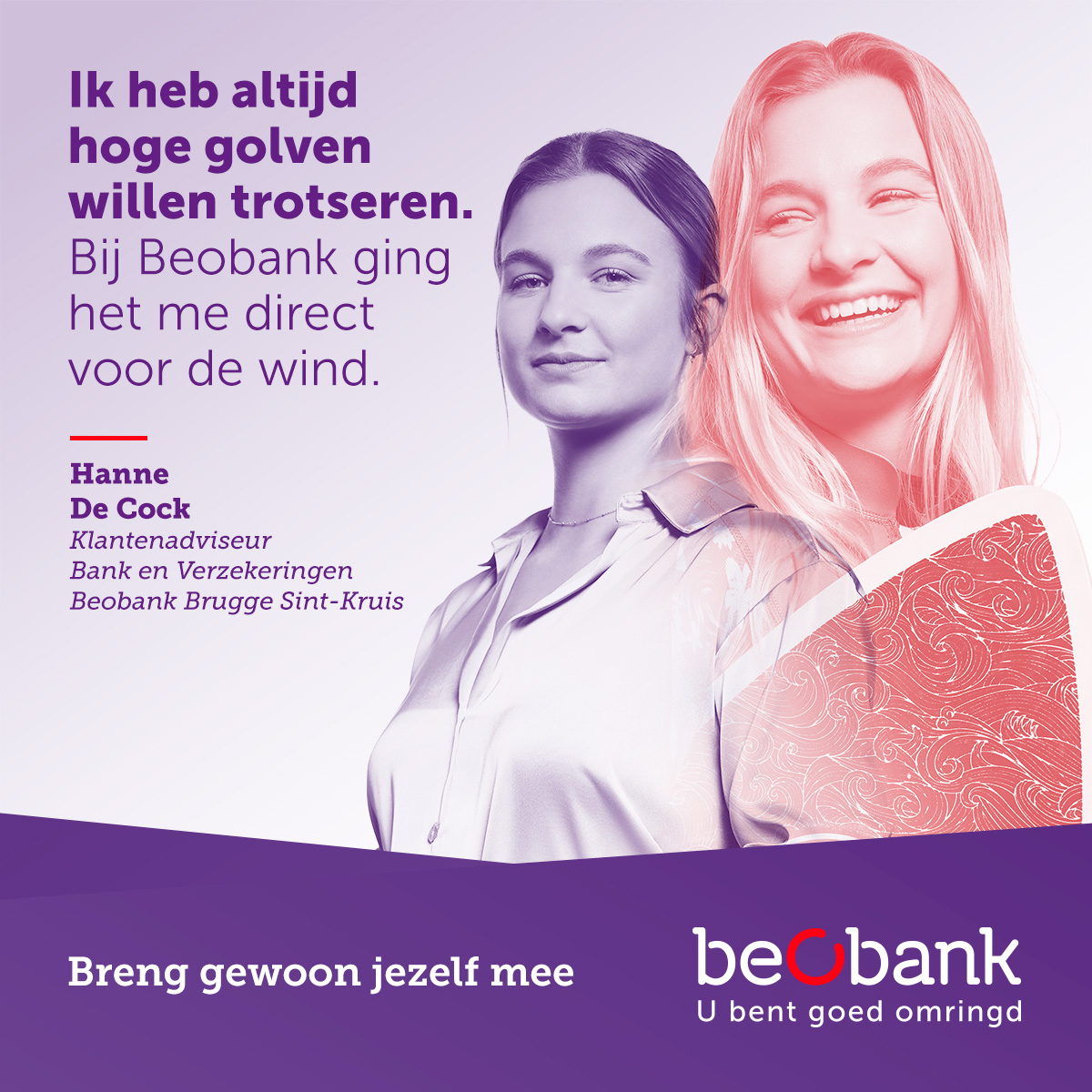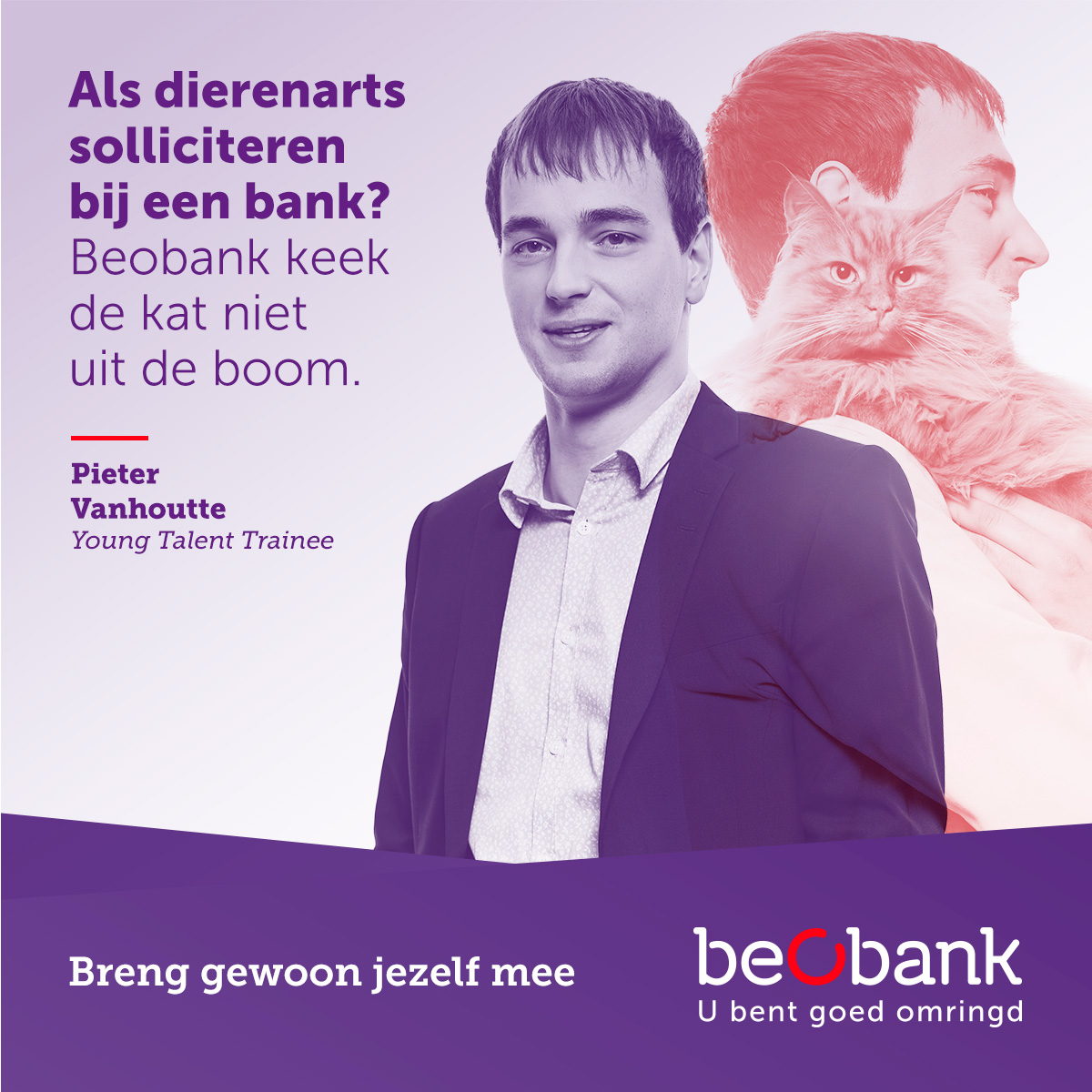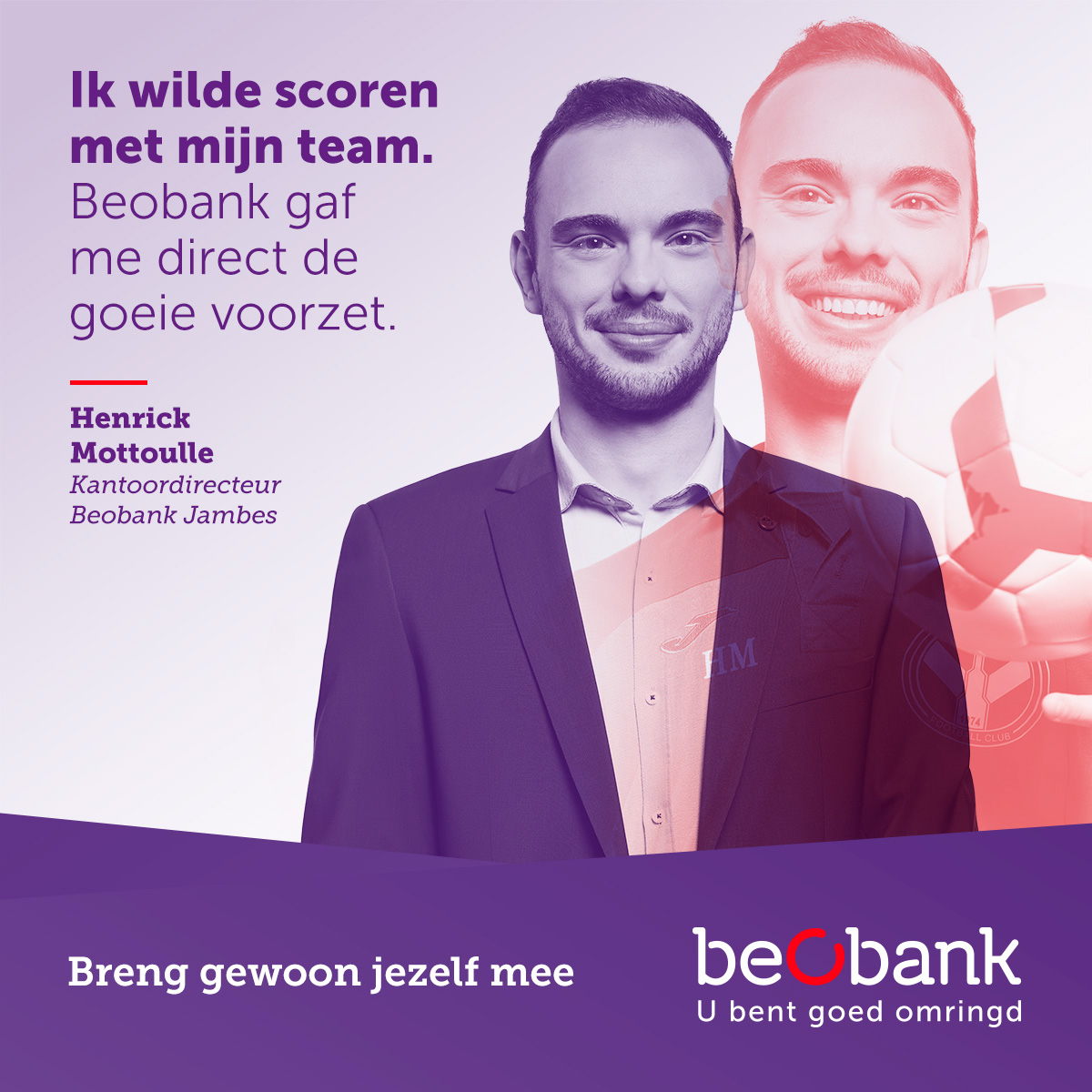 Credits:
Client team: Valérie Lahaut, Kris Willaert, Natascha Van den Breen, Inge Everaert
​Account team: Marko Van Dyck, Sofie Jossart, Charlotte Urbain, Nette Segers ​
​Strategy: Stijn Cox, Franky Willekens ​
​Creative Director: Sven Nijs
​Creatives: Vincent Abrams, Fabrice Van Hellemont, Els Verhofstede
​Long copy: Lesley Dewilde, Benoit Menetret
​Motion design: Dorien Bradt
​Design: Stefaan De Vos, Riene Reynders
​Planning: Karine Uytterhoeven
​Producer Boondoggle: Bérengère Lurquin
​Production: Wenneker ​
​Sound: Cobra
​Photographer: Victor Pattyn