BOONDOGGLE MOVES FORWARD WITH TOP TALENTS AND MOVES OFFICE TO A TOP LOCATION
Lots of news from Boondoggle Agency.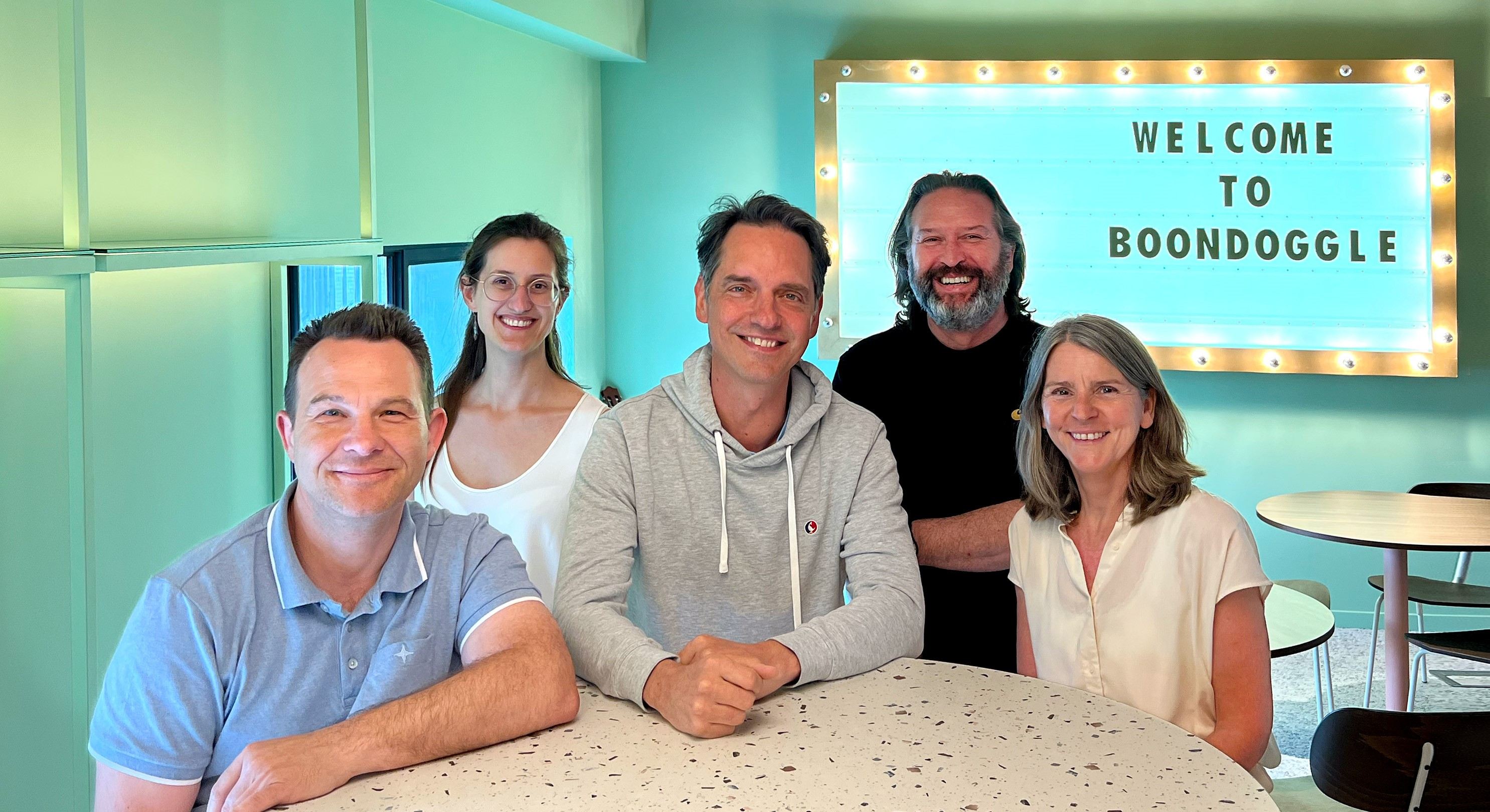 As Boondoggle moves offices from the iconic "De Hoorn" to the even more legendary "In Den Horen" building next door, it's not only the new Wes Anderson styled bar that will catch the eye, but also a bunch of a-lister recruits.
Yes, Boondoggle fortifies its core team with 3 new senior directors and a leadership promotion.
Let's start with Sven Nijs, Boondoggle's new Creative Director. Sven adds true entrepreneurship and creative and digital savviness to Boondoggle. After having sold his own creative agency "Cherry and Cake", Sven led the Belfius, Think Pink and Renault/Dacia Creative Direction at Publicis Groupe for the last 3 years.
Then there's Franky Willekens, who joined Boondoggle at the beginning of this year as Engagement Strategy Director, after having held positions at Ogilvy Interactive and having led the Digital Marketing consultancy unit at BBDO for 10+ years. He will be leading the rapidly growing digital marketing and media team.
Karine Uytterhoeven joins Boondoggle as Operational Director. Coming from BBDO Belgium where she was in charge of creative management, Karine will extend that job and bring Boondoggle's operations to a next level of smooth service delivery with state-of-the-art tools and processes and of course a big plus in empathy to run a well-oiled organization.
And last but not least,there's Anne-Lore Vestraets, who joined Boondoggle in 2019 to lead Payconiq by Bancontact. She takes on the position as Lead Business Director with the special task to drive the agency development together with CEO Stijn Cox.
Stijn: "It is with great pride and even more joy that I can announce that Boondoggle is entering a new era in its existence. We have anew fantastic office accommodated to the latest comfort, from single call booths and cosy corners to a true café to work and relax and probably the best office view in Leuven. And that's only for starters as with Sven, Franky, Karine and Anne-Lore, we are evolving to the next step in further rolling out our ambition to be a true holistic builder of brands. From brand DNA to brand experience to customer experience. And there's plenty more to come."
Sven: "Boondoggle has revived the entrepreneur in me with its ambition, the quirky vibe and the unique Boondoggle team spirit. Besides, I always looked forward to working with a view on the sea. Starting with our view on Leuven's yacht harbour seems like a good first step."
Franky: "Joining Boondoggle felt a bit like coming home. After all, it was the first digital agency in Belgium. Meanwhile it has grown beyond that and has become a true brand builder for many challenging clients. I find it great to contribute to accelerating their growth together with the fine Boondoggle people."
Anne-Lore: "I'm really excited to take on this next step in my career at Boondoggle and achieve great things with this team, taking our agency to the next level."
Karine: "I'll keep it short: looking forward to moving forward. Together, and certainly beyond."