Defence and Boondoggle honour our national heroes.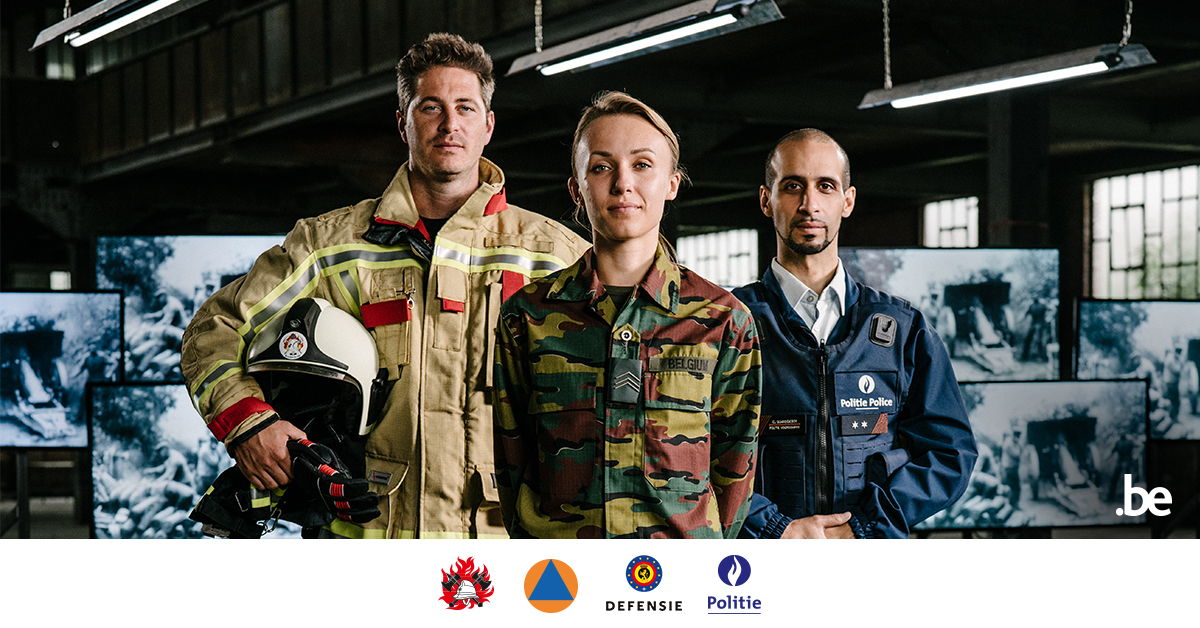 In the light of our upcoming national holiday, Defence and Boondoggle are launching a new campaign: "Respect for the past, trust in the future".
Goal of this campaign is to put a spotlight on the work of our Belgian Defence, firefighters and policemen.
This campaign links to the theme of the 21st of July parade: the commemoration of the end of World War One.
Defence, the fire brigade and police have an important societal past-, present- and future role. Because when it feels like the earth stops moving and everyone holds their breath, they take action. Defence had this idea translated in a campaign that shows images of tragedies in Belgian history, and the emotional reactions they cause with the public.Think of World War One, the fire in the Innovation shopping mall and, even more recent, the attacks of March 22 at Brussels Airport. All those moments illustrate how law enforcement officers and emergency services jumped into action when everyone else felt powerless.
The campaign will run from now until the end of August. The mediamix includes TV, online videos, social media, GDN and DOOH.
Credits 21 July.docx
DOCX - 39 Kb
Download