Havas Belgium reviews its country structure and appoints a new leadership duo.
Havas Creative and Boondoggle become Boondoggle Havas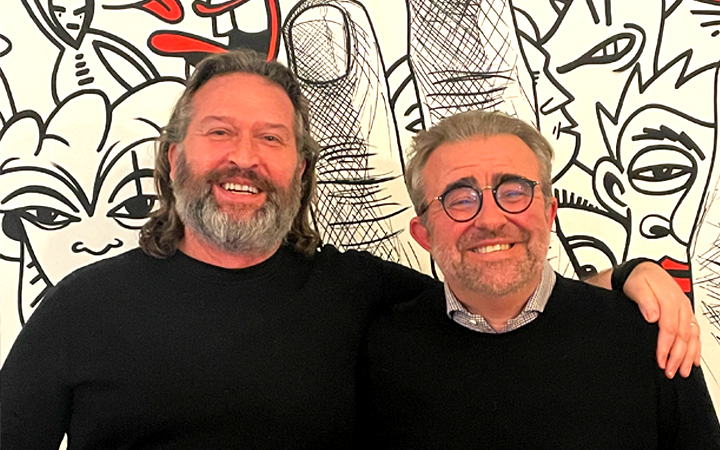 Per March the 1st Havas Creative Brussels and Boondoggle Leuven will come together to become Boondoggle Havas with HQ in Leuven in the new offices of Boondoggle Agency and Boondoggle CX. Boondoggle Havas will be led by Stijn Cox, currently CEO of both Boondoggle entities.
Bringing Havas Creative and Boondoggle Agency together ends the co-existence of the 2 creative agencies in Havas Group Belgium since Havas started investing in Boondoggle in 2012. In 2021 Havas acquired the last shares of the Leuven agency making way for more synergies and cooperation with Havas Creative and Media.
Hugues Rey and Stijn Cox to head Havas Belgium as CEO's.
With the integration of Boondoggle and Havas the Belgian Havas Group will also enter a new stage of integration that asks for an adapted leadership. Stijn Cox and Hugues Rey will become CEO of Havas Belgium taking over and sharing the responsibilities of Christian de la Villehuchet who will fully focus on his role of Global Chief Integration Officer for the Havas Group. Current Havas Creative CEO David Grünewald who joined Havas 2 years ago will pursue his career within the Havas International group. Hugues and Stijn will report to Alberto Canteli: Havas Group CEO, CEE, Middle East and Asia. ​
Alberto Canteli: "We have chosen Boondoggle, becoming Boondoggle Havas, to form together with Havas Media Brussels the foundation of our group expansion in Belgium. This collaboration is the starting point of an offer that is adapted to the evolution of the market and the needs of our customers for which we are considering internal development and also local acquisitions in the short and medium term. The appointment of Stijn and Hugues as leaders to head up Havas Belgium confirms our determination to maximise our quality of service offered to our clients through easy access to our entire existing offer. In addition this is an unparalleled opportunity for internal mobility for our talents."
Stijn Cox: "Havas has been a very supportive shareholder, respecting the uniqueness of our agency, encouraging the drive to be entrepreneurial and investing in people and offices for us to continue our expansion. I'm honored to take on the Havas group responsibility with Hugues. Furthermore, as Boondoggle Havas we will not only get access into group assets like the Meaningful Brands studies and the group intelligence tools. We will also become the natural first business partner of Havas Media in Belgium and the Havas International Network. Exciting times ahead!"
Hugues Rey: "This concrete strengthening of our collaboration is a direct response to the challenges faced by our clients and all advertisers, which are both multiple and complex: integration of long-term brand building and short-term performance, coherent thinking across the entire range of communication channels, balance between strong creation and effective innovation, and the need to offer a brand and media experience to consumers. While maintaining the strong identity and clear mission of each entity, we offer a wider range of solutions with greater agility. Through this strong partnership, managing the day-to-day and building the future together is essential and exciting."