NATO and Boondoggle cover NATO's intervention in Afghanistan in a beautiful storytelling website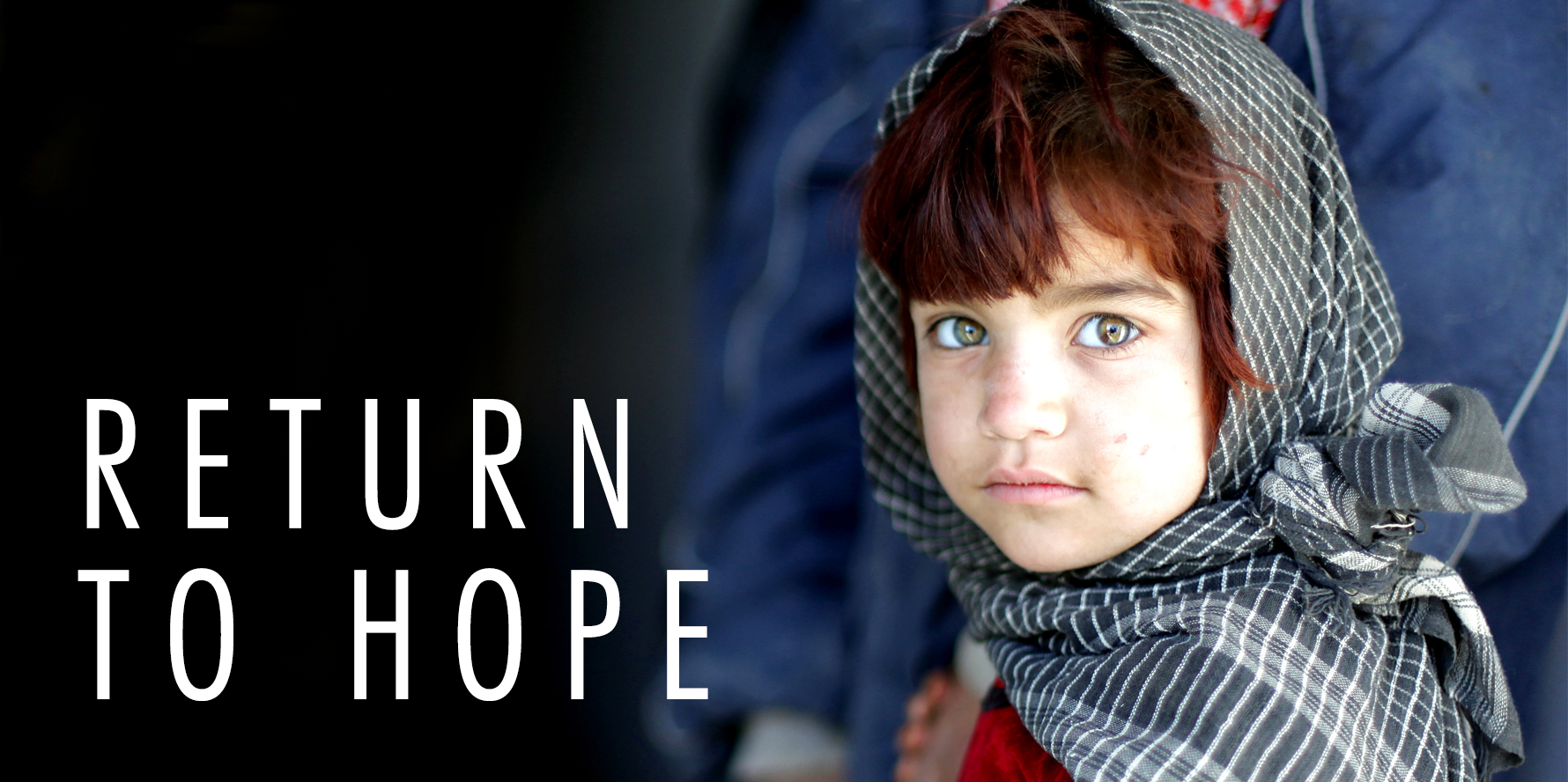 The complex story of Afghanistan's journey since the fall of the Taliban has rarely been told in full. NATO and Boondoggle launched "Return To Hope", a new media-rich project, which aims to tell the world of the struggle and the sacrifice of Afghans and foreigners, both soldiers and civilians, since 2001 through the eyes of those who were there.
Take Josh Pitcher, an American soldier who lost a leg during a mission in Afghanistan, but was determined to return to active duty and did so in less than 14 months:
"Sometimes I wake up and put my right sock on, and then I'll try to put a left sock on. And then I'll look down and my brain will be, like, "Oh." And I'll sit there, really depressed, for about ten seconds. But then I'll be, like, 'Charlie Mike.'" [Continue Mission]

His gripping story is one of many that illustrate specific parts of Afghanistan`s journey since the fall of the Taliban in a compelling, personal and comprehensible way.
You will also meet Nancy Dupree, an 86-year-old historian who's been living in Afghanistan since the 1960s and witnessed first hand all its trials and triumphs; Roya Mahboob, an Afghan female CEO who was included in TIME Magazine's list of the 100 most influential people in the world; Mujeeb Ahrez, an Afghan TV host and the face of the Afghan new media generation; Dr Ahmad Sarmast, who brought music back to the country after it had been outlawed by the Taliban; and Mohammad Ali, a young refugee who returned to his homeland and now serves in the elite Afghan Commando regiment. All of these stories are presented in the form of a media-rich storytelling website.
Visitors to the site will also see how NATO, the Afghan people and the international community challenged a vicious insurgency while rebuilding the war-torn country, through videos, interviews and raw footage of key events.
Please take a look at the website at http://www.returntohope.com and see for yourself how NATO makes this hugely complex story accessible and enjoyable for a broader audience.
Additional information about this project can be found at http://www.returntohope.com/press
De website is geselecteerd als "site of the day" door Design Licks en is genomineerd door awwwards.
Technische fiche
PDF - 22 Kb
Download