Payconiq by Bancontact and Boondoggle Havas say bye bye to wallets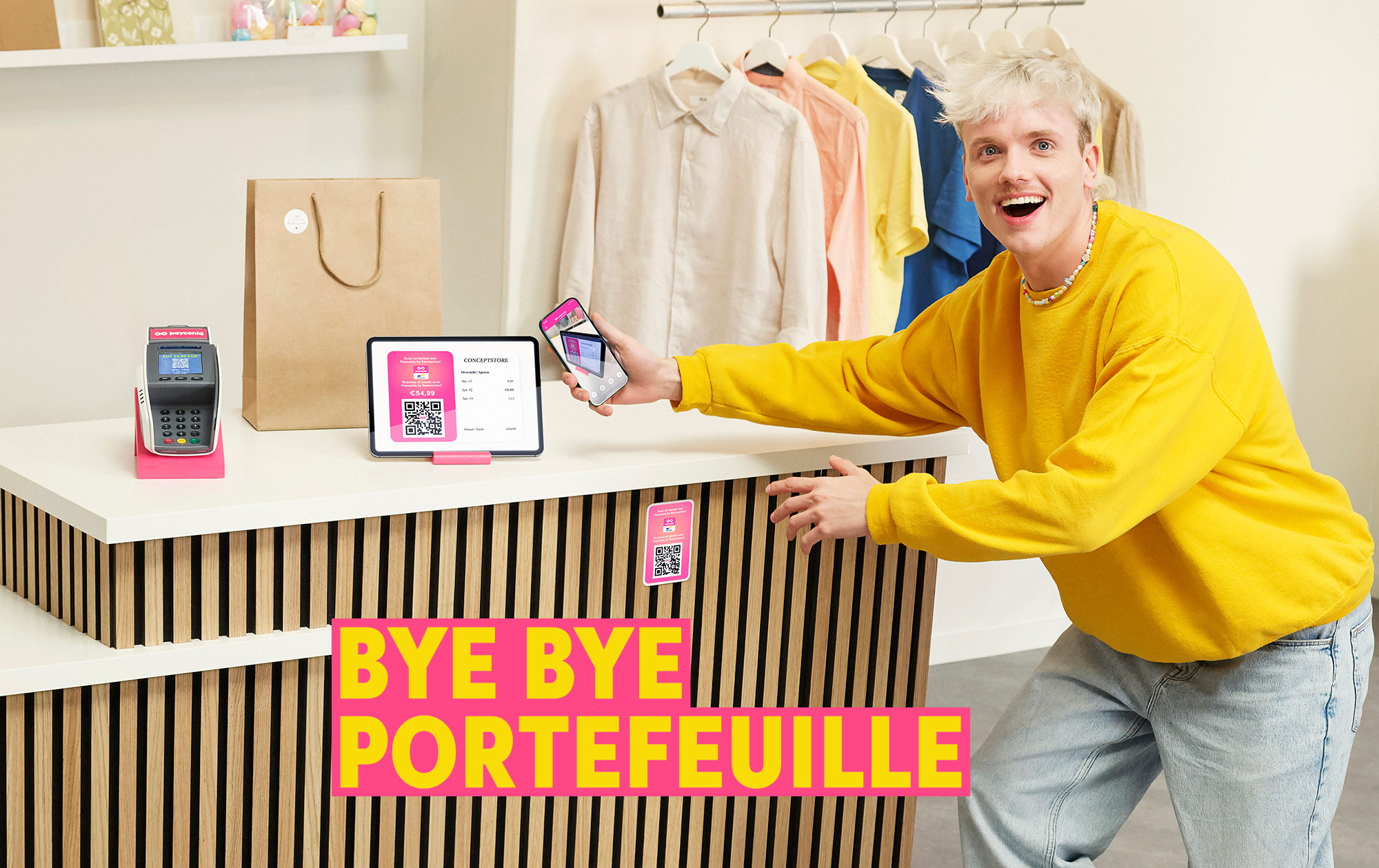 Paying in-store with the Payconiq by Bancontact app is very easy. Today, you can not only scan the QR code on a sticker or checkout screen, but on a lot of payment terminals as well. This will make mobile payments with the popular app even easier and more accessible. But because the payment terminal is often still spontaneously associated with tapping with your bank card, Payconiq by Bancontact wanted to make shoppers aware that they can now make mobile payments by scanning a QR code as well. In other words, thanks to Payconiq by Bancontact, you can leave your wallet at home.
"Bye bye portefeuille" (which means "Bye bye wallet") sums this up in a few words and is the tagline of an atypical campaign. A #ByeByePortefeuille sound and TikTok dance move were developed in collaboration with influencers DJ Michael Amani (@michaelamani) and Midoe (@midoe_93) and further supported by other micro-influencers. The move illustrates the recognizable and stressful moment at the checkout when you realise you don't have your wallet in your pocket. Besides being used in social ads and OLV, the move was brought to the streets via DOOH.
Traditional formats focus on the smartphone payment moment. Geo-targeted mobile ads, ads on buses and trams, and impactful formats such as the Brand Zone at Place Louise in Brussels ensure that young and old are reached while shopping.
Forgotten your wallet? No problem! Just learn the #ByeByePortefeuille move and whip out your smartphone. Easy as beep.
JCDecaux_OOH_Amani_2m2_NL_HD.pdf
PDF - 2.7 Mb
Download
Credits:
Client team: Lotta de Meulenaere, Anouck Deschilder
​Account team: Laurie Parres, Anne-Lore Vestraets
​Creative Strategy: Olivier De Laet
​Engagement Strategy: Franky Willekens
​Creative Director: Sven Nijs
​Creative team: Fabrice Van Hellemont & Els Verhofstede
​Copy: Lesley Dewilde, Benoit Menetret
​Illustrator & Motion Designer: Dorien Bradt
​Design: Léa Bouissou
​DTP: Stefaan De Vos
​Productie: Jekyll 'n Hyde
​Influencers: BeInfluencer & Slice